After an unusually political speech at the 2018 Golden Globe awards, speculation is rampant that Oprah Winfrey is considering running for president. Her friends, according to CNN, say she's "actively considering it."
A host of celebrities are already backing her possible candidacy. "I want her to run for president," Meryl Streep said after Winfrey's speech. Rev. Jesse Jackson wrote Oprah "is eminently qualified to be President. She is a patriot, she has integrity ... she can raise our moral standing in the world." Her possible candidacy also received support from MSNBC's Joy Ann Reid, comedian Larry Wilmore, actor John Stamos, and singer/actress Janelle Monae.
But even as Oprah is often portrayed as an unblemished American success story, she would bring to any political campaign signfifcant baggage. Specifically, here are 12 skeletons in Oprah's (presumably expansive) closet:
1) Oprah has promoted a face cream derived from ... babies' discarded foreskins. Winfrey calls SkinMedica's anti-wrinkle cream a "magic fountain of youth." Others say her enthusiasm for the product clashes with her activism against genital mutilation.
2) Winfrey, by her own acknowledgement, used to smoke crack. She's blamed a series of bad relationships for her drug abuse.
3) In April 2014, Winfrey endorsed and spoke at length at a fundraiser for Lavern Chatman, a Democratic congressional candidate who had, in 2001, been found liable for scheming hundreds of D.C. nursing home employees out of more than $1.4 million in wages.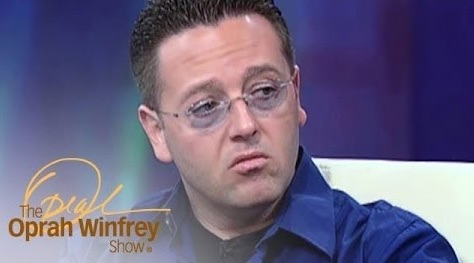 4) Oprah is also accused of using her show to promote the power of psychics and paranormal "mediums" like John Edward and Allison DuBois. Skeptics on these shows were sidelined by the show's producers, setup to look unserious, according to several participants who appeared. During one such broadcast, Oprah herself relayed an encounter she had with an apparition.
5) Oprah held a very lavish opening for a girls school in South Africa; less than a year later, six of the students accused the school's headmaster of sexual and physical abuse. The school, which features "state-of-the-art" classrooms, computer and science laboratories, a yoga studio, a library, two theaters (one indoor, one outdoor), and a beauty salon, is accused of being needlessly extravagant.
6) Oprah claimed a Swiss shop keeper refused to show her a handbag costing $25,000, accusing the saleswoman of being racist and presuming she couldn't afford it because she's black. The saleswoman said Oprah invented the story and she in fact offered to show her the bag.
7) Oprah, a longtime friend of Harvey Weinstein, is accused of helping the disgraced filmmaker dupe at least one unsuspecting actress into a sexual assault. Kadian Noble said Weinstein was hanging out with Oprah and Naomi Campbell in London when he set her up,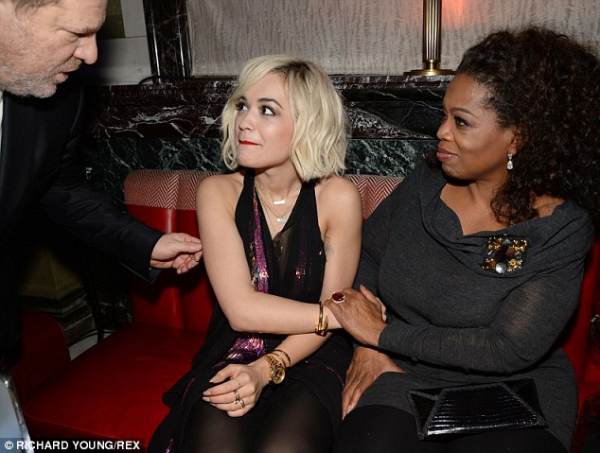 asking her to come to his hotel room to show him her reel. The actress said seeing Oprah with Weinstein made her think he was a serious person, and safe to meet with.
8) After Weinstein was accused of serial rape and sexual misconduct, the disgraced Hollywood mogul claims Oprah called him to offer her support. While Oprah's Golden Globes speech touched on sexual abuse, she has yet to mention Weinstein by name or comment on the allegations that destroyed his career.
9) Oprah's eponymous daytime talk show, The Oprah Winfrey Show, was long accused of being a platform for pseudo science and quackery. "In 2006," The New York Post reports, "Winfrey endorsed one of the most anti-intellectual products of the decade: a book and video called 'The Secret,' which promises that anyone can have anything they want as long as they visualize it. Conversely, if tragedy or poverty befall you, it's your fault. 'The Secret' went on to sell 20 million copies internationally."
10) In 2013, Oprah courted controversy when, speaking to the BBC, she dropped the pretense of being a "healer" and, while addressing the topic of racism, said the only way for racism to end is for racists to die. [Video, transcript]
11) After 9/11, Oprah hosted a show titled "Islam 101," ostensibly to teach Americans about the faith. However, the program was accused of providing a one-sided view that effectively served as "propaganda" that downplayed the threat of radical Islam. "Oprah called Islam 'the most misunderstood of the three major religions' — yet did her best to add to the confusion by candy-coating the complicated truth about the Muslim faith," columnist Rod Dreher wrote. "If you were to take Oprah's show as your guide to Islam, you would think Muslims were basically Episcopalians in veils and turbans." After airing other shows advocating against a military response to 9/11, Michael Moore called for her to run for president.
12) Many Christians have said Oprah uses her show to trash the central tenets of Christianity. "God is a feeling experience and not a believing experience," she's told her audience. "If your religion is a believing experience … then that's not truly God." Oprah likewise promotes the idea that Christianity is only one of many ways to achieve spiritual salvation. "She holds the trendy idea that religions are essentially the same and that there are many paths that lead to God. She irrationally romanticizes the notion that God can be whatever you want him/her/it to be," writes Steven W. Cornell, pastor of a Pennsylvania-based church.
Did we miss anything? Let us know in the comments below.