Facebook is lashing out at Grabien News after we published an article detailing how the social media giant was using its platform to interfere in the 2020 election.
Despite a steadily increasing number of people "liking" Grabien's page, Facebook is showing our content to a steadily decreasing number of people. As of this writing, Grabien has around 106,000 fans on Facebook. But over the last few days, Facebook has made Grabien content available to, on average, less than 1 percent of these "fans."
Here's a chart showing Grabien's cumulative number of "fans":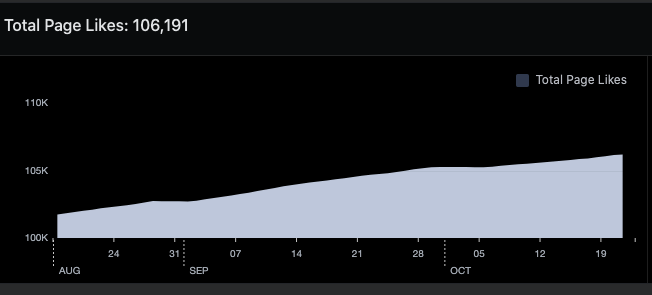 One would presume a growing audience should result in growing exposure to Grabien content, but that's not the case. As we get closer to Election Day, Facebook is showing Grabien content to an ever-smaller number of their users: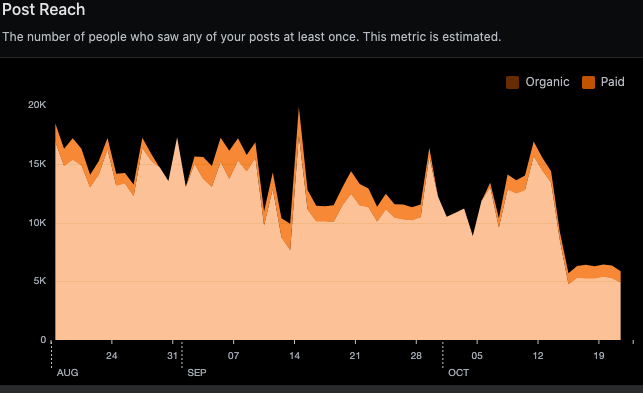 As you can see in the chart above, Grabien's reach was decimated on October 14th. What happened then?
We published this article about Facebook censoring the explosive New York Post exposé on Hunter Biden's now-infamous laptop.
This isn't the first time Facebook throttled Grabien News' traffic after we publicly attacked the social network.
Earlier this year, Facebook flagged a Grabien News post as "false information" despite the information being entirely factual. The post reported on Bernie Sanders saying illegal immigrants are "entitled" to the same government benefits as citizens.
Facebook's media police instructed Grabien News to adjust Sanders' quote so that it better reflects Facebook's censors' "fact check." In other words, we were asked to create fake news so that Facebook wouldn't flag real news as fake.
After Grabien News went public with the incident, Facebook severely throttled the page's traffic:
Editor's Note: We've added this report to a NewsList at our sister site, here.