The media reaction to President Trump using the word "sh*thole" to describe countries some immigrants are fleeing was swift, harsh, and ... hysterically hyperbolic.
In the hours after The Washington Post's report surfaced, reporters and anchors on the major news networks called the president "evil," a "neo-Nazi," a "terrorist sympathizer," a "danger" to non-white Americans, and so, so much more.
To help keep track of it all, we've assembled the following compendium of the most unhinged media reactions to Trump's comments over the last 18 hours.

1) A writer at The Root, Jason Johnson, said these comments show Trump is a "white supremacist," a "terrorist sympathizer," and a "danger" to non-whites.
"The president is a white supremacist," Johnson said Thursday night on MSNBC. "Our president is a terrorist sympathizer. Our president is a clear and present danger to nonwhite people in America. It's that simple. There's no reason to pretend that's not what's going on."


2) MSNBC's Joe Scarborough said Friday morning that Trump's use of the word "sh*thole" proves his theory that the commander-in-chief is suffering from early-onset dementia.
"Let me just say, everybody knows that granddad and grandmom and people with early onset of dementia, I know this, say things that they would have never said five or six years ago," Scarborough said. "Just ask members of my family and my mom about how they'll say stinging things about you or other people. I'm just saying."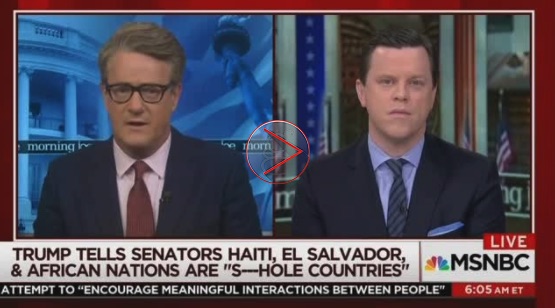 [Video, transcript]

3) Stephen Colbert used Trump's comments to say that America is the real "sh*thole" because ... we elected him president.
"Trump reportedly said why are we having all these people from [bleep]hole countries come here," the CBS host said during his monologue. "Sir, they're not [bleep]hole countries, for one, Donald Trump isn't their president. Am I right?"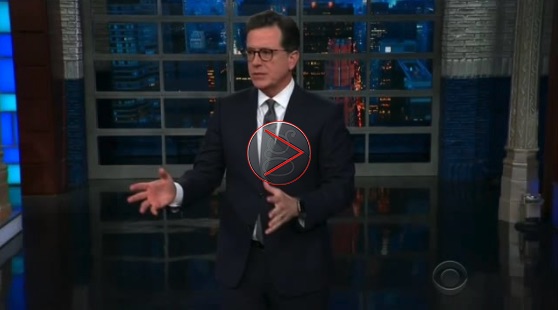 4) MSNBC's Donny Deutsch said Trump's comments prove he's not only "racist" but also "insane," "crazy" and an "evil, evil man."
"I think there's a word we have to start to use with Donald Trump in addition to all of the crazy talk," Deutsch said. "If you take Charlottesville and his blessing and love of or kinship with understanding there are nice Nazis out there, if we take his implied support of a pedophile, and now if we take this additional, very clear racist thing, he is an evil man. We don't talk about that a lot. We talk about he's insane, he's crazy. That's evil. This is just an evil, evil man."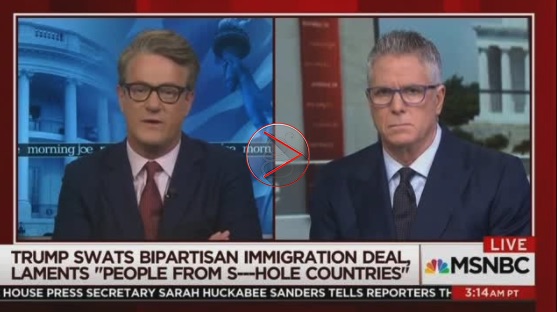 5) MSNBC guest and former press secretary for Bernie Sanders, Erika Andiola, said the comment proves Trump's policies are rooted in "white supremacy."
"A lot of this has been rooted in white supremacy since the beginning," she told Joy Ann Reid. "These policies are rooted in racism."

6) Rep. Luis Gutierrez (D-Ill.) said the comment shows that Trump "could lead the Ku Klux Klan in the United States of America." He's "somebody who could be the leader of the neo-nazis."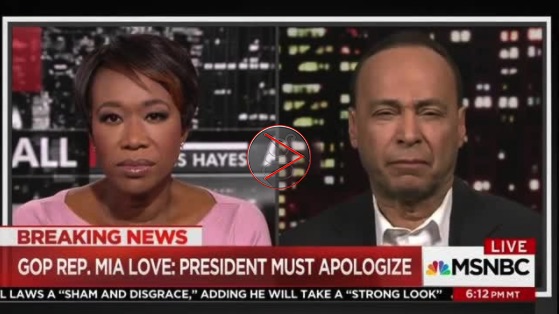 7) On CNN, anchors and reporters used the report as an apparent justification for swearing on the air, repeatedly and enthusiastically. While condemning the president for using vulgarity, these anchors used the offending word over and over and over. So many times, in fact, that we made the following supercut: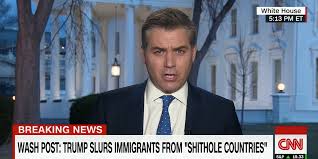 [Video, transcript]

8) After former Trump campaign staffer Jason Miller defended Trump's comments, CNN contributor Ana Navarro suffered a complete meltdown, screaming and becoming unusually emotional: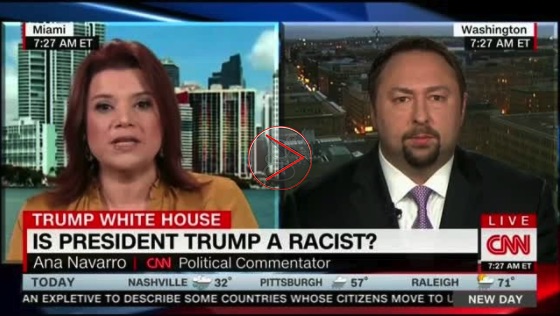 Did we miss anything? Let us know in the comments below.